Saturday, April 27, 2019
6:00 - 8:00 pm
Church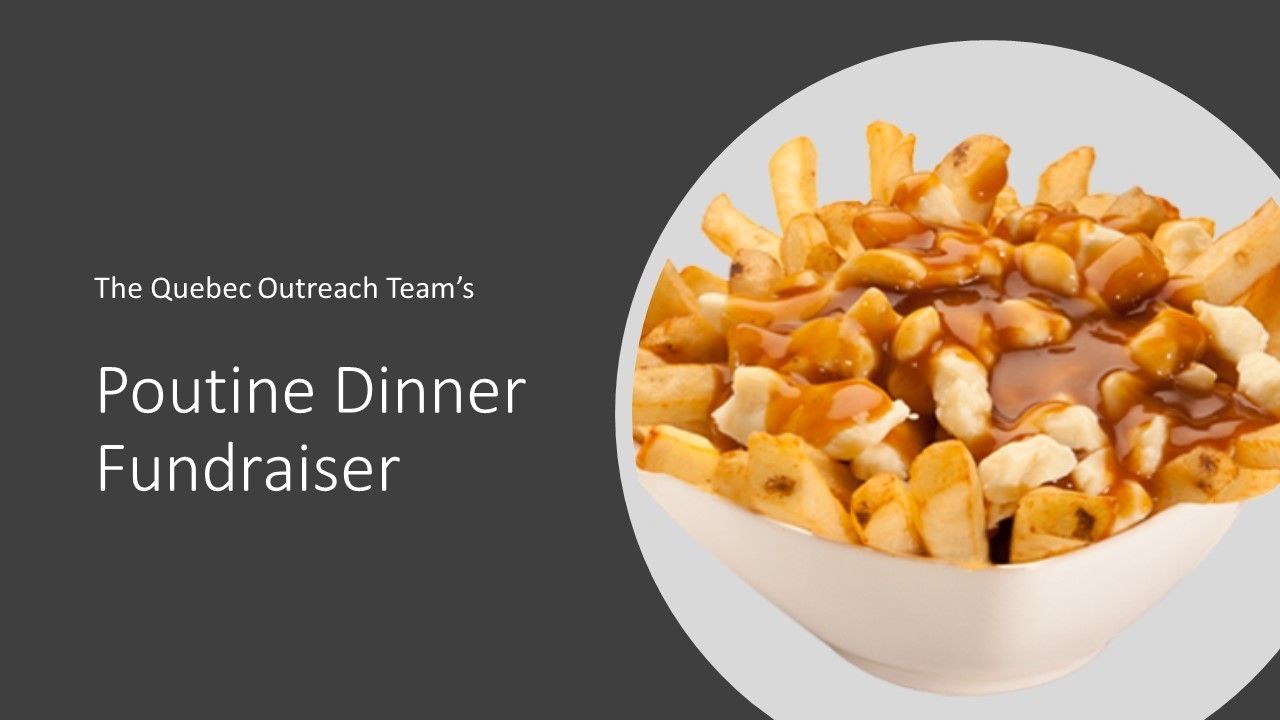 Come and enjoy a fun evening with a dinner of poutine and salad. We will have some entertainment and will hear from Steve Cloutier, the pastor fromt he Quebec Church where the team is going. There will also be a cake auction.
Tickets are $10.00 and are availble at the church office.