Saturday, February 23, 2019
9:30 am - 1:30 pm
Church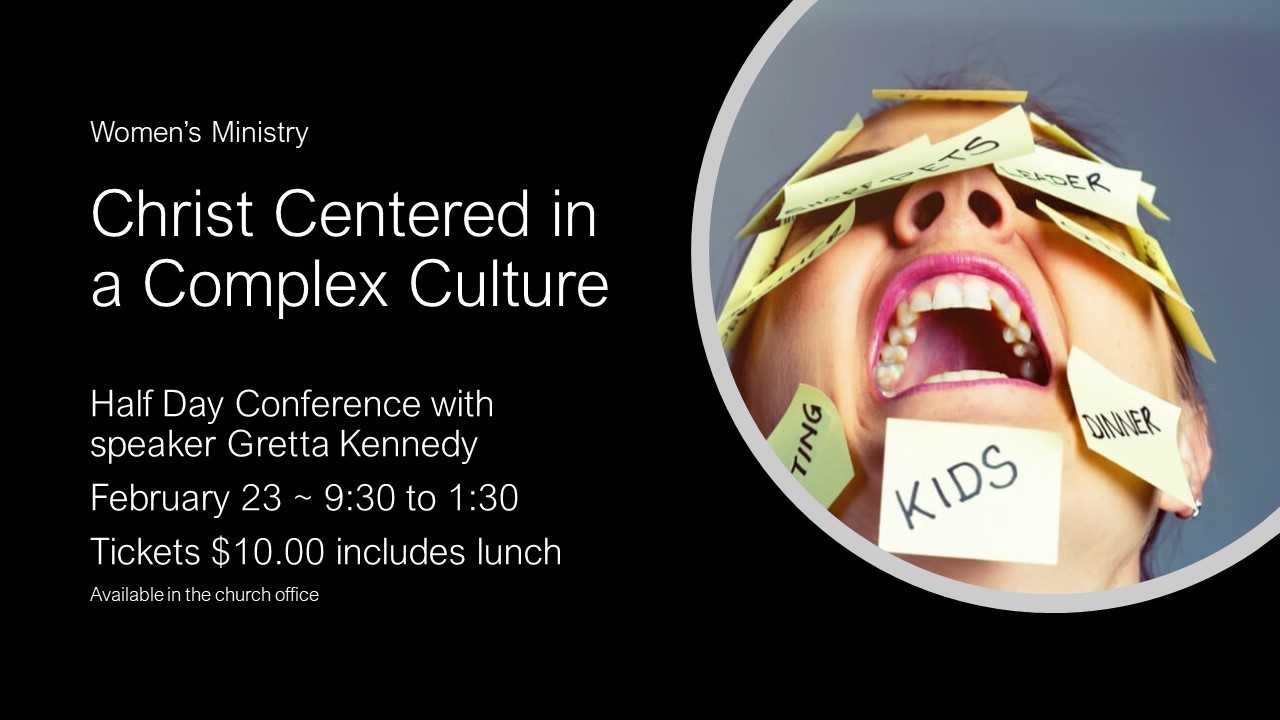 Ladies, come on out for a day of learning how to be Christ centered in a complex culture. We will be hearing from Gretta Kennedy in two morning sessions followed by a lunch catered by Plates.
Tickets are $10.00 and include lunch.
Bring a friend.